2022 IOMSN NIGHTINGALE AWARDS (INTERNATIONAL ONLY)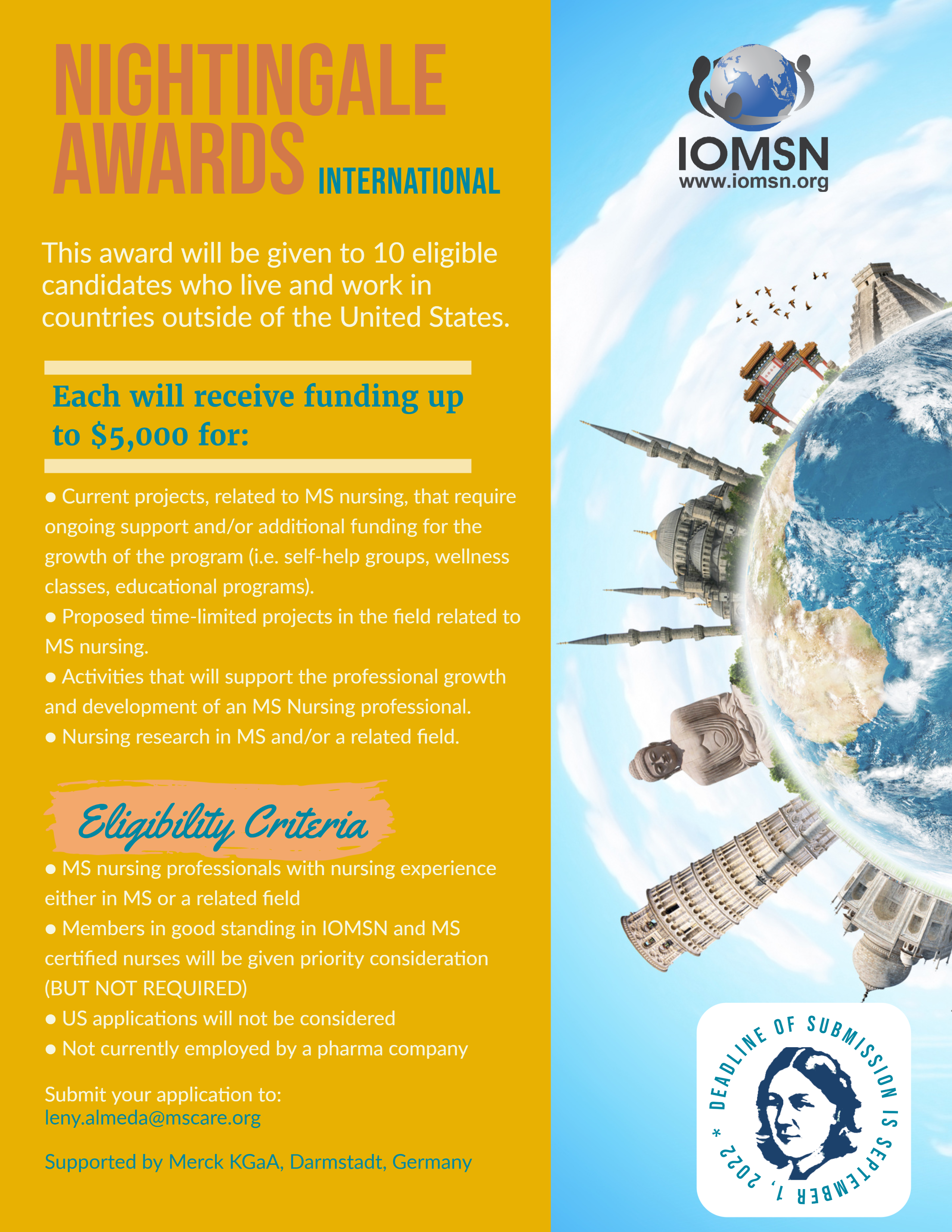 This award will be given to 10 eligible candidates.
EACH WILL RECEIVE FUNDING UP TO $5,000 FOR:


Current projects, related to MS nursing, that require ongoing support and/or additional funding for the growth of the program (i.e. self-help groups, wellness classes, educational programs).


Proposed time-limited projects in the field related to MS nursing.


Activities that will support the professional growth and development of an MS Nursing professional.


Nursing research in MS and/or a related field.


Nursing Professionals:


with nursing experience either in MS or a related field


members in good standing in IOMSN and MS certified nurses will be given priority consideration (BUT NOT REQUIRED)


practicing outside the United States. US applications will not be considered.


not currently employed by a pharma company


Interested Applicants, Please Click the Link Below:
Deadline of submission: September 1, 2022
Merck KGaA, Darmstadt, Germany