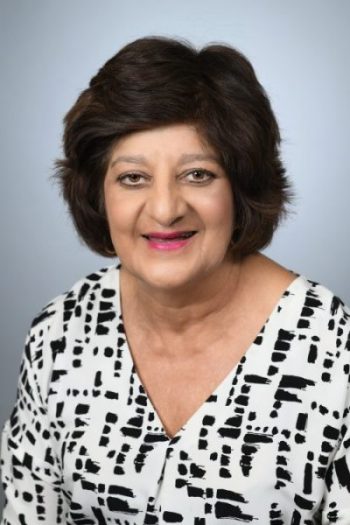 October 2020
The nurse practitioners and physician assistants at the Cleveland Clinic Mellen Center for MS Treatment and Research would like to celebrate, though with bittersweet sentiment, the retirement of our colleague, Marie Namey, MSN, CNS. Outside the Cleveland Clinic, many of you may know Marie as one of the founders of the International Organization of MS Nurses and its president from 2010-2012. 
Marie graduated with her advanced nursing degree from the Frances Payne Bolton School of Nursing at Case Western Reserve University in 1981, soon becoming a clinical faculty member at the university in addition to working as clinical nurse specialist. In 1985, Marie came to the Cleveland Clinic and essentially helped establish the Mellen Center and develop the multiple sclerosis team care model where neurology visits, therapy services, psychology and social services, imaging, and infusions are co-located and MS focused. Over her 35 years as an MS nurse and leader, Marie became the subject matter expert in MS symptom management and used her knowledge not only to care for her patients, but to educate others. She led shared medical appointments, developed a bowel and bladder clinic, presented lectures worldwide to both patients and providers, authored dozens of publications to include research articles, peer-reviewed scientific presentations, book chapters, and magazine articles. Always a collaborator, she is one of the founders of the IOMSN's parent organization, the Consortium of MS Centers, serving as its president from 2000-2001. 
Outside of her professional life, Marie volunteered at local MS Society events and served on its Professional Advisory Committee for 23 years. In 2010, she was inducted into the National MS Society Health Care Professional Hall of Fame to commemorate her longstanding history of service. When not working with MS patients, Marie routinely volunteered for medical missions, using her vacation time to provide medical care in Haiti or other countries impacted by poverty, hurricanes, and unrest.
Marie's retirement, though well-deserved, will be felt in the Cleveland Clinic and the MS Community. Luckily, she is always available for a Zoom breakfast or cocktail party. Marie - We will miss walking down the hall to seek your advice when we are trying to determine the best medication to treat a patient's complicated symptom presentation. We will miss your guidance on how best to approach a research question we want to develop, and we will miss the elementary school Valentines you placed in our mailboxes every year.
With deepest gratitude,
Malissa Ayers, PA-C
Hannah Beckett, PA-C
Desiree Chizmadia, APRN, CNP
Shauna Gales, PA-C
Jennifer Hehr, PA-C
Rebecca Lang, APRN, CNP
Jennifer Sedlak, APRN, CNP
Hilary Young, PA-C