OUR CONDOLENCES TO THE FAMILY OF SUSAN E. BENNETT, PT, DPT, EdD, NCS, MSCS
Sue started her physical therapy practice as a solo practitioner in 1992. Since that time, her team has grown to include 24 employees at 5 Western New York locations. Her focus on comprehensive rehabilitation services for individuals with neurologic conditions made her and her practice a household name among patients and area neurologists. More specifically, she was a national pioneer in the field of rehabilitation for individuals with Multiple Sclerosis helping to advance the standard of care and improving the quality of life of thousands of patients. She served as member of the board of directors of the New York Physical Therapy Association and eventually as the organization's President. She also served as President of the Consortium of Multiple Sclerosis Centers which is the preeminent international professional organization for medical/rehab providers involved in the care of patients with MS. Here she led physicians, nurses, and other rehab professionals in advancing research, advocacy, and clinical practice for the MS community. In 2016 the CMSC awarded her with the Lifetime Achievement Award which recognizes an individual whose decades-long commitment has driven significant advances in the care of people with MS. She was the first rehabilitation professional to have received this award.
In addition to her clinical practice, Sue was a full-time faculty member within the University at Buffalo and D'Youville College Doctor of Physical Therapy programs. Throughout her career in education, she taught thousands of student physical therapists how to provide compassionate care that enhances the function of patients with neurologic and vestibular dysfunction. Her clinical touch and empathetic nature will live on for generations through the students that she has impacted. As part of her legacy, Sue has planned for her physical therapy practice to continue to provide exceptional care as her way of helping people long after she herself has stopped treating patients.
Donations to the foundation Sue set up to help cover costs for neurological patients in need:
Checks can be made out to "WNY Center for Neurological Wellness, Inc" and sent to Bennett Rehabilitation Institute; 2075 Sheridan Drive, Kenmore, NY 14223
Dr. Bennett Memorial Wristband Sale
OUR CONDOLENCES TO THE FAMILY OF JANET BROWN, MSN, FNP-BC, MSCN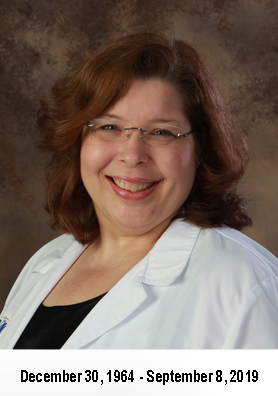 Ms. Janet Marie Brown, MSN, FNP-BC, MSCN, age 54, of Murfreesboro, TN passed away Sunday, September 8, 2019. She was born in Cincinnati, OH to the late Jerome and Martha Herbold Brown. Ms. Brown's calling was nursing. She became a travelling nurse all over the country and took care of Mrs. Walt Disney in the 1990's. She graduated Austin Peay University in 1998 with her BSN. She returned to Nashville and put herself through nurse practitioner school while working full time and graduated Tennessee State University in 2001. Ms. Brown became the first Tennessee nurse to be multiple sclerosis certified in 2004. She began her practice at Murfreesboro Medical Clinic in 2011. Ms. Brown's focused on treating patients diagnosed with multiple sclerosis. She was a faithful member of St. Rose of Lima Catholic Church.
Ms. Brown is survived by her siblings, Robert Brown and his wife Mary of Newburgh, IN, Mike Brown and his wife Sharyl of Denver, CO, Don Brown and his wife Sharon of Raleigh, NC, Barbara Brown of Wenzhou, China, Diane Brown of St. Louis, MO, and Gerard Brown and his wife Pam of Holliston, MA; several nieces and nephews; and her dearly loved Tennessee family.
OUR CONDOLENCES TO THE FAMILY OF NICOLA "NICKI" WARD-ABEL, RGN, BSc (Hons), MSCN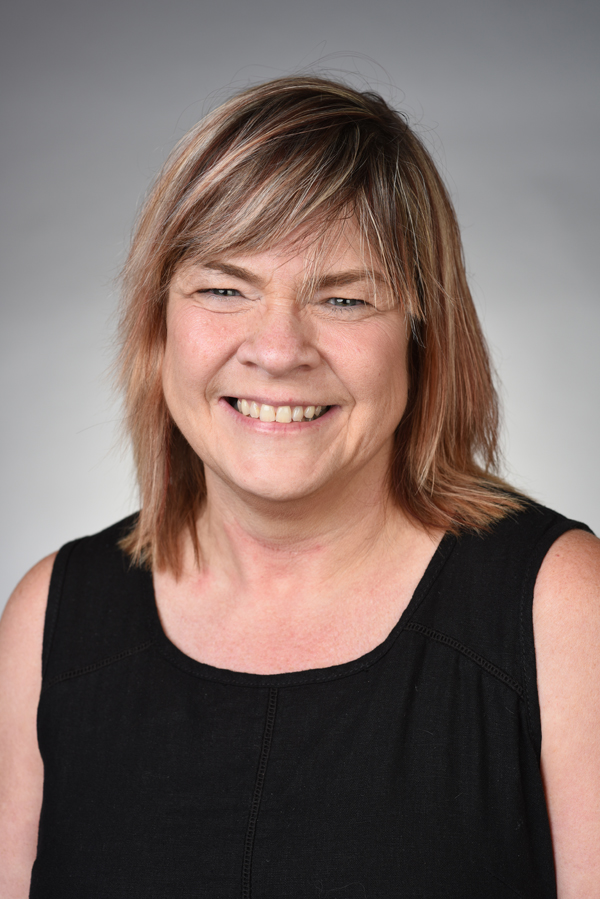 It is with a heavy heart that IOMSN announces the passing of Nicola "Nicki" Ward-Abel. Nicki was a founding member of IOMSN via our UK affiliate and a founding member of MSNICB. She was a free spirit; a dancer; our Tinker Bell who danced on tables. She loved her family, her friends, her colleagues and her patients. We loved her. She leaves a hole in our world and a hole in our heart. RIP blond and beautiful Nicki. May her memory be a blessing.
OUR CONDOLENCES TO THE FAMILY OF JANE IVERSON, RN, AD, MSCN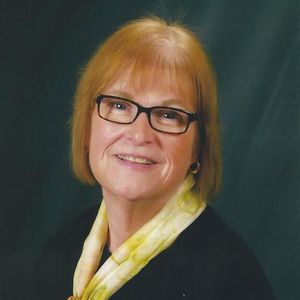 Jane Iverson, age 62, of Eagan, MN went to be with her Lord early Wednesday morning October 12, 2016 at Our Lady of Peace Hospice in St. Paul, MN, after an almost 3 - year battle with pancreatic cancer. Jane was a Registered Nurse. Most of her career and volunteer work was dedicated to the solving of illness and comfort of those patients afflicted with MS. Jane grew up in Kiester MN, a small farming community near the Iowa border. She was active in high school activities. After graduation, Jane attended and graduated from Waldorf Jr. College, in Forest City, IA and then Lutheran Deaconess School of Nursing, in south Minneapolis. Early in her career she was a summer volunteer for an MS youth camp west of the Twin Cities for 8 years. It was during this time she was nominated to be volunteer of the year by a Twin Cities television station. For several years Jane worked for the national MS Society, which allowed her to travel, visiting and working with some of the largest MS chapters in the country. For many years she worked for the Minneapolis Clinic of Neurology (one of the largest in the country of this type). The doctor for whom she most recently worked gave Jane the highest praise when he said, "Jane was one of the best nurses he ever worked with." Jane's personal relationship with Christ was the most important part of her life. Jane enjoyed baking for friends, family, and church. She liked all animals, had 3 different cats in her life, and often was the pet-sitter for friends. Jane enjoyed travel and had visited 49 of the 50 states. One of her favorite trips was to New England in the fall. In the 1980's Jane met Liana, a neighbor who became a life-long devoted friend. Jane and Liana shared many adventures together, taking many yearly trips to Las Vegas (Jane's Birthday trip), Duluth and Eau Claire to name a couple. Liana accompanied and supported Jane throughout her cancer journey. Jane is preceded in death by her parents, Elmo and Violet (Eilertson) Iverson. Jane is survived by two brothers: Earl Iverson (Cindy) of Kiester, MN and Tom Iverson (Diane) of Eagle River, AK; several nieces and nephews: Ryan Iverson (Jessica), Kristin Weckwerth (Eric), Cole Iverson (Calista), Justin Iverson, and Leah Iverson; great nieces and nephews, many cousins, an uncle, two goddaughters: Caitlin and Lindsey Ogawa, special friends, Liana and Mark Ogawa, and many additional friends.
OUR CONDOLENCES TO THE FAMILY OF TONI CHIARA, PT, PhD
Toni Chiara, PT, PhD, passed away after a long illness in March 2016. Toni served as a research and clinical physical therapist with the rural health initiative at the Malcom Randall VAMC. She spent much of her career focused on helping people with MS live their best lives. Toni obtained her PT degree from the University of Southern California in Los Angeles, and earned her Master's and PhD from the University of Florida where she lived in Gainesville. Throughout her career she conducted research on fatigue and respiratory muscles in people with neurological impairments, especially MS. She was a devoted advocate for her patients. Toni was a long-time collaborator and tireless volunteer with the National MS Society and will be deeply missed by all who were touched by her dedication and kindness.
OUR CONDOLENCES TO THE FAMILY OF JOHN F. KURTZKE, MD
It is with profound sadness that the Administration and the Board of Governors of CMSC and IOMSN report the passing of a giant in the world of multiple sclerosis, John F. Kurtzke. Dr. Kurtzke was a pioneering neuroepidemiologist and Professor of Neurology at Georgetown University who is best known for his creation of the Expanded Disability Status Scale and for his research on multiple sclerosis (MS).After graduating from Cornell University Medical College in 1952, Dr. Kurtzke started his career in the field of neurology as Chief of the Neurology Service at the Veteran's Affairs (VA) Medical Centers in Coatesville, PA, from 1956 to 1963, and then in Washington, DC, from 1963 to 1995, where he became Professor of Neurology at Georgetown University, where he was Professor Emeritus.
OUR CONDOLENCES TO THE FAMILY OF BARBARA KENNETTE
IOMSN is sad to announce the passing of MS nurse Barbara Kennette. She worked at Raleigh Neurology Associates, P.A.
OUR CONDOLENCES TO THE FAMILY OF BARBARA JAHNKE, MD
IOMSN is sad to announce the passing of MS colleague Barbara Jahnke, MD. She is a Neurologist and Sleep Disorder Specialist from Saginaw, MI.
OUR CONDOLENCES TO THE FAMILY OF PAULINE WELDON
IOMSN is sad to announce the passing of MS nurse Pauline Weldon. She worked with Dr. Jock Murray at the founding of the Dalhousie MS research unit. She also played a leading role in nursing including President of the Canadian Neurological Nurses Association and in IOMSN and in CMSC. She retired about 10 years ago to her family farm but continued nursing at local healthcare facilities. There is no funeral but in the spring there will be a celebration of her life.
OUR CONDOLENCES TO THE FAMILY OF LINDA MORGANTE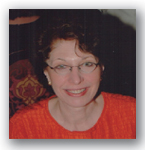 Linda Morgante passed away after a courageous struggle with cancer. The nursing and MS world is stunned at her loss. Linda entered the world of MS nursing as the coordinator of nursing services at Maimonides Hospital MS Care Center in 1986, and over the next few years became active as a nurse-researcher, author, clinician, teacher, and nursing leader. She touched the lives of thousands of physicians, nurses, nursing students, and patients and their families during the past 20 years. In 2001, Linda won the IOMSN June Halper Award for Nursing Excellence and in 2005 she was awarded the Journal of Neuroscience Nursing's Writing Excellence Award as well as being inducted into the National Multiple Sclerosis Society's (NMSS) Volunteer Hall of Fame for Healthcare Professionals. Linda was a soughtafter presenter at educational events of the NMSS, the Consortium of MS Centers, and International Organization of MS Nurses.