MS EMPOWERMENT SERIES : Shared Decision Making in Multiple Sclerosis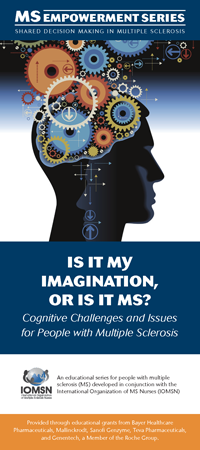 Is It My Imagination, or Is It MS?
Cognitive Challenges and Issues for People wtih MS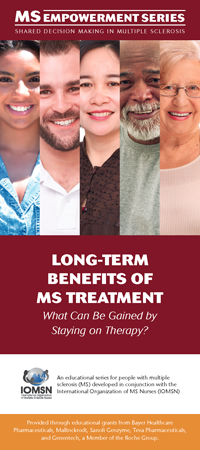 Long-Term Benefits of MS Treatment
What Can Be Gained By Staying on Therapy?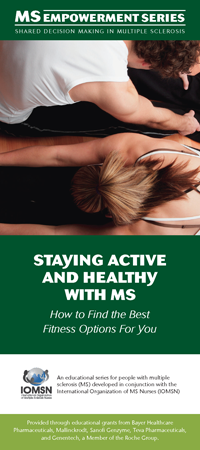 Staying Active and Healthy with MS
How to Find the Best Fitness Options for You? 
Advanced Practice Nursing in MS : Advanced Skills, Advancing Responsibilities
Case Management in MS : A Stage-by-Stage Guide to MS Care for Nurse Case Managers
Clinically Isolated Syndrome (CIS)
Genetics in MS : A Guide for Nurses
Moving Forward : Adherence to Therapy & the Role of Nursing in MS
Multiple Sclerosis : A Nursing Update
Multiple Sclerosis : Best Practices in Nursing Care
Multiple Sclerosis : Key Issues in Nursing Management
The Dynamic MS Nurse : Challenges, Expanding Role & Future Directions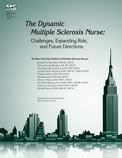 This publication is the result of a collaborative effort of nurse clinicians in New York. We hope that this information will enhance your body of knowledge related to MS care and research.